Accessing the Protective Order Registry
Step 1:
To Search:
Go to the Protective Orders tab to see the search fields.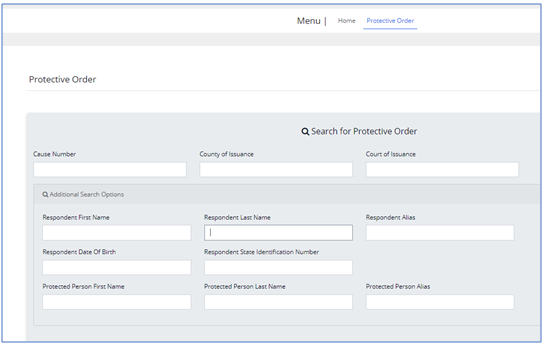 The list below the search fields will populate as you type.
Step 2:
When you find a record you want to view, click View on the right-hand side of the listing.

Step 3:
The next screen will have the protective order details: type of PO, county, court, Respondent' information, Protected Person information, application details, details of the order(s), and links to images of the orders.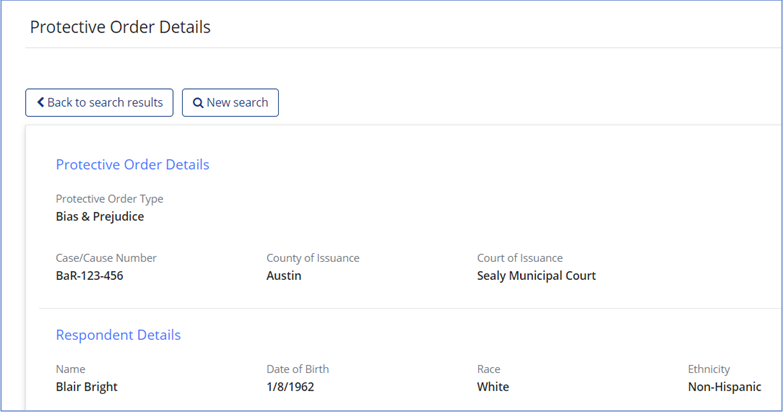 Scroll to "Documents"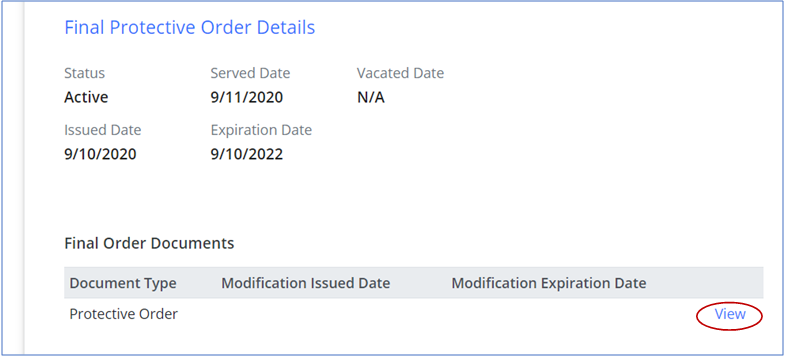 Then click View to see a pdf of the document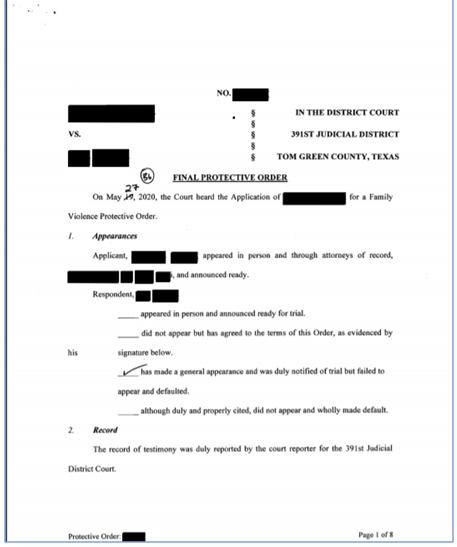 Still have questions ?
Contact OCA at OCA-LegalSupport@txcourts.gov.